About us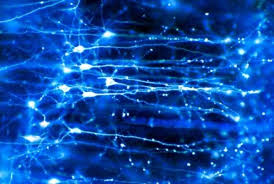 The focus of the working group 'Neuromodulation and multimodal NeuroImaging' is based on the modulation of brain function. Different methods of neuroimaging are used to better understand brain function and structure and to improve neuroscientific applications for psychiatric and neurological patients. The team includes psychologists, physicians, computer scientists and neuroscientists with expertise in psychopathology, multimodal neuroimaging, non-invasive brain stimulation techniques, EEG and cognition.
Disclaimer
The URL neuroimaging-munich has been chosen to allow good accessibility. however, we would like to point out that we are only one of several labs that do MR imaging in Munich. In the radiology, neurology (1|2), psychiatry (1|2) and ISD of the KUM/LMU further well-founded MR imaging focal points are implemented, the TUM has its own NeuroImaging Center, the Max Planck Institute also has its own MR scanner and a research section. The ISD has had its own Siemens Prisma 3T research scanner since 2018 and another identical research scanner, which is operated jointly by MCN, KUM (Psychiatry/KJP) and the LMU, is located in the Department of Psychiatry and Psychotherapy.
Note: the website is under construction and will be updated in the coming weeks.